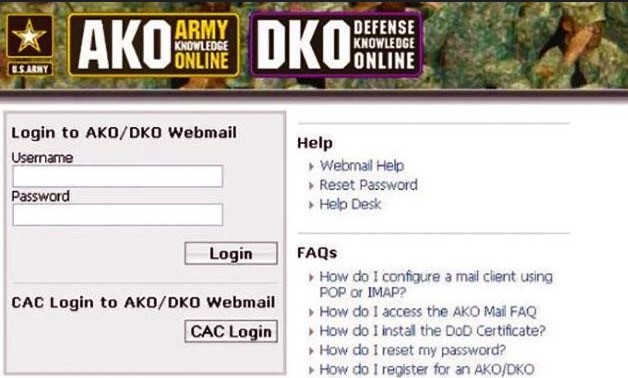 To be able to access PPW Army, you must first register an AKO (Army Knowledge Online) account or CAC. AKO is a very secure electronic mail service the US Army provides using IMAP-S and POP-S.
Registering a CAC at AKO is very simple. AKO may validate your identity and register your account CAC during the login process. So you just simply log in with your CAC and PIN. Your CAC will be registering your account automatically if you successfully log in.
Some users may experience problems with this automatic CAC registration process and must do it manually. To do so, follow these few steps:
Visit https://www.us.army.mil/
Login to AKO/DKO using your Username & Password
Open the My Account menu
Choose CAC Registration/Certificate
Click Register
Enter password
Print the confirmation screen as desired.